.:: KNOWING YOUR ROLE ON BATTLEFIELD [ AND ACTING ACCORDINGLY ]::.
World of Tanks Blitz sports 4 classes of vehicles : light tanks , medium tanks , heavy tanks and tank destroyers ( shorter name - "TD" ).While at first sight this list looks straight forward , there are many positive and negative sides of any tank of any class that shapes their indentity and gives them specific role on battlefield.Knowing to utilize your tank and his role on field to maximum is as important as situational awareness.
Moving further to the point , there is couple of roles that tank can do on battlefield :
- Brawler
- Support  ( sub role  : first line support , second line support - sniper , flanker )
- Scout  ( sub role : flanker ) 
- Camper ( role : sitting at one place and  being useless )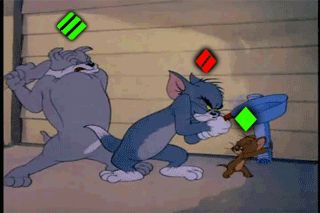 ( PICTURE : tank designations in game: one star- light tank, two stripes - medium tank, three stripes - heavy tank ; TD are marked with pyramid shape )
So let's get started with detailed description of roles...
.:: BRAWLER , AKA YOU SHALL NOT PASS::.
Brawler tanks usually refers to heavy tanks with big HP ( hitpoints ) pool that can withstand bigger amount of hits due to combination of better armor and angling it properly at given moments to deflect shells from opponent tanks.Brawler tanks are usually slow and should immediately after start of match head to main battle zone to get better defense position before opponents.Being a big , armored tank means you should always be at first line of battle and soak up damage so other , nimble tanks , from your team can support you effectively and not be targeted and taken out fast.Brawler tanks are one that lead attack and breakthrough after opponent tanks are weak enough to do one.Use your HP to advantage , never fear to lead an advance.Heavy tanks guns usually reloads much slower so don't forget to angle,  or more advised, hide while your gun reloads.More often, your role will be to hold enemy advance at any cost and I mean that literally - team that first  breaks brawler defense line usually wins as that leaves less armored tanks from support vulnerable.
In short : Always be at first line , Use HP pool to compensate for support tanks, angle efficiently , hold line at any cost 
Example of brawler tanks : IS-3 , E-75 , T-29  ( T28 and T95 as breakthrough brawler tanks )
Medals to aim for : Steel wall, sniper 
Class motto :  " I am maybe slow, but in the end, I will crush you "
 .:: SUPPORT, AKA CAVALRY IS COMING::.
First line support 
Usually TD and some mediums that have certain armor advantages , so when utilized, those tanks can effectively support brawler tanks at first battle line.This means using peek- a - boo tactic ( shooting fast and moving to cover instantly ) or going hull down ( using better gun depression on terrain to your advantage ). You might have some armor, but in most cases lower HP pool.Your role is to follow and support brawler tank at close range and cover his sides from other flanking tanks ( especially faster mediums that try to circle slower heavy tank ) ;  use him as shield if neccesary ( but mind not to block his escape path ! ).If neccesary , you should change your role into flanker and use any openings in opponents defense to advance as match progresses.
Example of tanks  : Ferdinand , T32 
Second line support- snipers 
Tanks that have low HP pool or next to none armor for their tier, but either lower dispersion or high damage guns ( most TDs are in this role ).Snipers represent heavy hitting guns to either break enemy defense or hold their advance.As a sniper tank, it is imperative to stay undetected so you can keep dishing out steady damage to tanks scouted by your teammates.Always prioritize bigger tanks , help your teammates if you have clear shot of enemy tanks ready to fire on your low HP teammate, instantly move from vulnerable position if you've been spotted.At later stages of battle , move in front and support  from first line.
Example of tanks : ISU -152, JagdPanther 
Flanker
You know that annoying mosquito on hot summer days that buzzes around you , evades your hits and just waits for his opportunity when you settle down ? Well, you are that mosquito with flanker tank.Look for openings in enemy defense line, use them to flank and hit their tanks from behind.Use hit and run tactic , move at any time , use all your speed to your advantage.Try to destroy other team medium tanks first to make job for heavies easier , in the end support job is to get rid of competition that can do same thing fast.Your gun shoots fast and damage per minute exceeds heavy tanks damage , only problem is utilizing all that firepower effectively. One way would be to park undetected behind enemy lines and start shooting biggest fish in pond inflicting critical damage on his tank modules , other would be famous circle of death ( COD ) - utilizing speed to circle around slower enemies and shoot them to death.Just one warning, be aware of your surrounding and other tanks before rushing in blindly to do COD.
Example of tanks : T-44, Panther , VK 45.02 A ( as flank support to other mediums , not COD ! ) 
In  short  : follow and defend brawler tank if in first line, shoot biggest threat to your team if second line support , be annoying hit and run tank when flanking , use COD ( only if in fast tank ! ) on isolated slow tanks 
Medals to aim for: Sniper, Confederate 
Motto : " more annoying than mosquito "
            "you spin me round, round , round ... "
 .:: SCOUT, AKA LIGHTING MENACE  ::.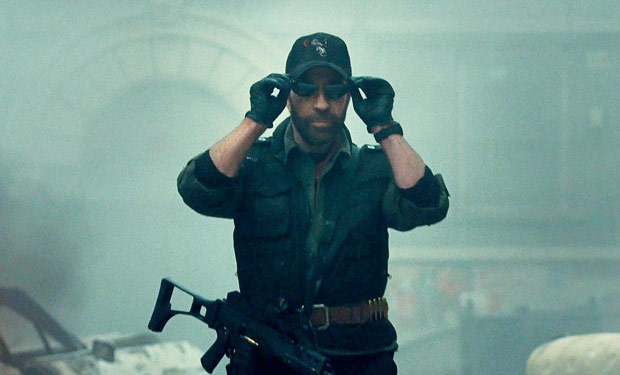 Any Medium tank primary role should be to scout for enemy tanks before engagement actually  starts.This doesn't mean suicide scouting or rushing into enemy lines and being shot to death, but similar tactic to mosquito flanker , spot tanks , provoke them but don't get into their line of fire.As you will be often targeted as easier prey by other tanks, use that to your advantage.You function as eyes for your close and second line support so it is possible to lure over-confident opponent tanks into trap or evade aggressive tanks that really , really want to kill your little tank while they get shot by your teammates.Scouting isn't easy, but it pays off significantly , both in credits and experince after match is won.
In short : scout early on but don't rush into enemy tanks, try luring enemy tanks into trap
Example of scout tanks : any light tank , T-54 
Medals to aim for : scout , patrol duty
Motto : " lighting up bulbs better than Edison " 
 .:: CAMPER, AKA  WHY IS EVERYONE CURSING AT ME ::.
( ADVICE : DON'T BE THAT PERSON )
Camping is unique role of being useless and not understanding what your tank is capable of.Don't mistake camping with sniping , later is active support that at any given moment tries to support from afar.Camping means tank is parked in his favorite spot far from front, usually obstructed and unable to shoot at any opponent and not being willing to move when others need support at other part of map.What is the reason of someone camping , no one has determined yet, but there are couple  of clinical studies undergoing at this moment to evaluate what person that camps is thinking in his head while doing it.
In short : don't camp , every tank can be usefull no matter the tier 
Medals to aim for : none 
Motto : " At least I'm alive for 10 more seconds " 
BUT WAIT, THIS IS NOT THE END !
 .:: EXCEPTION(S)  TO ROLE /  RULE  ON BATTLEFIELD RULES   ::.
There is a fatal flaw in this guide, and that is taking tanks and matchmaker ( "MM" ) as granted  and that  it will always pair you up with variety of tanks so you can assume  tank primary role without second thoughts to it.However and unfortunately for all, this is not true, and eventually you will end up as ( only ) top tier in tank not suited best for first line combat.
Example : tier VII battle, you are in Panther and there is only one more tier VII -  IS on opponents team.Most likely, you will be spawned in default position for medium tank ( flanking ), this is a default way game gives  you hints what do next.In this instance however, better decision would be to assume brawler role and priritize taking out highest thread so lower tiers can exchange shots with opposition on equal terms.
Generally speaking, highest tier should always be more agressive as most match depends on them , medium tiers in match are flexible and can take designated roles that suit them and their tanks as match progresses , lower tiers have usually limited choices with being either scout or  flanker (being annoying, serving as distraction , taking out enemy scouts ).
In short : the role of a tank changes based on its position in MM, however don't assume roles that your tank won't be able to do properly for longer periods  during match
Edited by x_Iskra_x, 23 February 2015 - 11:38 PM.